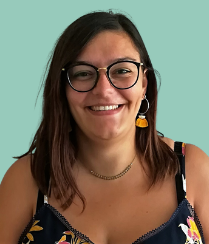 Explain your job to a 10-year-old or to your grandmother/grand-uncle/nephew, etc.
I'm in charge of buying equipment for the manufacture of vaccines and putting them into operation to ensure their quality and harmlessness.
What is your educational background ?
Engineer in Health Biotechnology – Oniris, National Veterinary, Food and Agriculture School
How did your adventure at Pharmacos begin ?
I was at the end of my international volunteering in business contract with my former consulting company and on assignment with a client. I was first contacted via Linkedin by Elsa, then I had several discussions with two future Pharmacos colleagues who were also on assignment with the same client and in the same department as me. They convinced me to join Pharmacos, thanks in particular to the human values that are very present in the company.
What aspects of your job do you enjoy the most?
What I like about my job is the sharing of knowledge, be it with my colleagues at Pharmacos or with the client's teams. The caring environment both at Pharmacos and at the client's helps me to feel supported and improve in my work day after day.
How has Pharmacos helped you develop your skills? 
By trusting me and daring to give me complete projects to manage despite my little experience in the field. You have to know how to get out of your comfort zone.
What three words best describe Pharmacos for you?
Human, benevolence and sharing.
What advice would you give to new recruits?
Don't hesitate to ask for help/ask questions when you don't know, there are no silly questions.
What do you like most about Pharmacos?
What I appreciate most about this company is that human values are at the heart of it, not being just one number among many. The accessibility of all my colleagues, regardless of their function within the company.
What has been your proudest moment since you have been at Pharmacos?
Being in this caring, human company which, in difficult times, has been able to help me in the best way possible in my projects through dialogue and the implementation of solutions to satisfy customers.
From your point of view, what is Pharmacos' added value on the fixed-price consulting and engineering market?
Proximity and sharing of experience.
What is your dream activitity for the next team building?
A day on skis (winter team building), a trekking/orientation race in the mountains (summer team building).