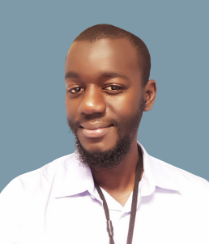 Explain your job to a 10-year-old or to your grandmother/grand-uncle/nephew, etc.
I make sure that the computers that are used to make the medicines work well.
What is your educational background ?
I have a Professional Masters Degree in Engineering for Health and Medicines – Specialisation in Quality Control, Quality Assurance and Validation Methods from the University of Grenoble Alpes.
What aspects of your job do you enjoy the most?
Taking responsibility and project management.
How did Pharmacos help you develop your skills? 
In my case, it was really in the field that I developed my skills.
What three words best describe Pharmacos for you?
Conviviality, proximity, efficiency.
What advice would you give to new recruits?
I would tell new recruits to get closer to the older Pharmacos staff in order to benefit from their experience and advice.
What do you like most about Pharmacos?
Its rigid and organised structure.
What has been your proudest moment since you have been at Pharmacos?
It was during my 2 days of integration in Brignais. I was really well received and proud to be a member of Pharmacos.
From your point of view, what is Pharmacos' added value on the fixed-price consulting and engineering market?
Pharmacos offers real transparency, proximity and responsiveness to its consultants. The administrative and operational centres are well adapted to the consultant's needs.
What is your dream activitity for the next team building?
Playing a football match at the Parc des Princes!