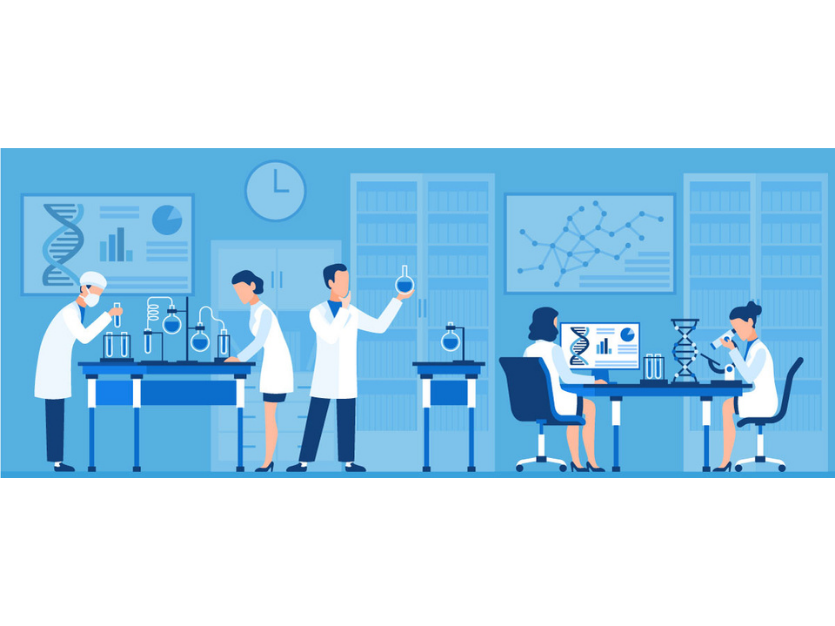 Pharmacos expands its expertise in clinical research!
Focus on clinical research
Historically, the activities of the Pharmacos group were mainly oriented towards production centres. The setting up of a new offer is in line with the group's development objectives.
In 2020, more than 10,000 clinical trials were launched worldwide, including nearly 1,000 in France, which is the 4th country with the largest pharmaceutical production within the European Union (≃22bn €). Through its research and production capacities, France is an extremely dynamic country.
The purpose of clinical trials is to evaluate new types of treatments or new therapeutic strategies in order to be able to judge their effectiveness and usefulness compared to currently available treatments.
These trials are essential for the progress of healthcare, as many diseases still go untreated or are undertreated due to a lack of remedies.
Comprehensive expertise
With this new offer, Pharmacos will provide clinical expertise and cover all the solutions required for the implementation of development projects: clinical, regulatory, biometrics, pharmacovigilance, market access, medical writing, etc…
If you have any projects, please contact us by email at the following address: contact@pharmacos.fr or by phone at 04-37-57-78-78.
July 2021