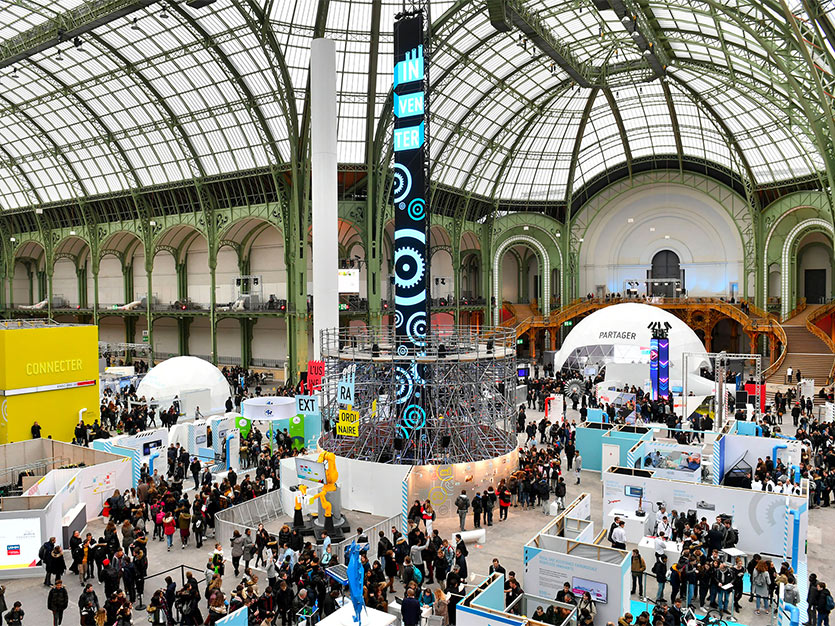 Pharmacos was present at "L'Usine Extraordinaire" event which took place on 22nd and 23rd of November 2018.
For 4 days — from November 22nd to 25th, 2018 — at the Grand Palais, an emblematic Parisian venue, industry professionals showed what the factory is doing that is innovative and inspiring. Through this event, l'Usine Extraordinaire Foundation aims to get the general public to "change its mind about the factory", revealing how today's industry is reinventing technological progress, accompanying the company's changes and responding to global challenges.
Pharmacos was invited by Sanofi to participate in this event, which had chosen 3 SMEs to accompany it. For 2 days, Thibaud Nahon was present at the Sanofi booth and was able to answer all questions from the public and especially from young people looking for inspiration for their future.