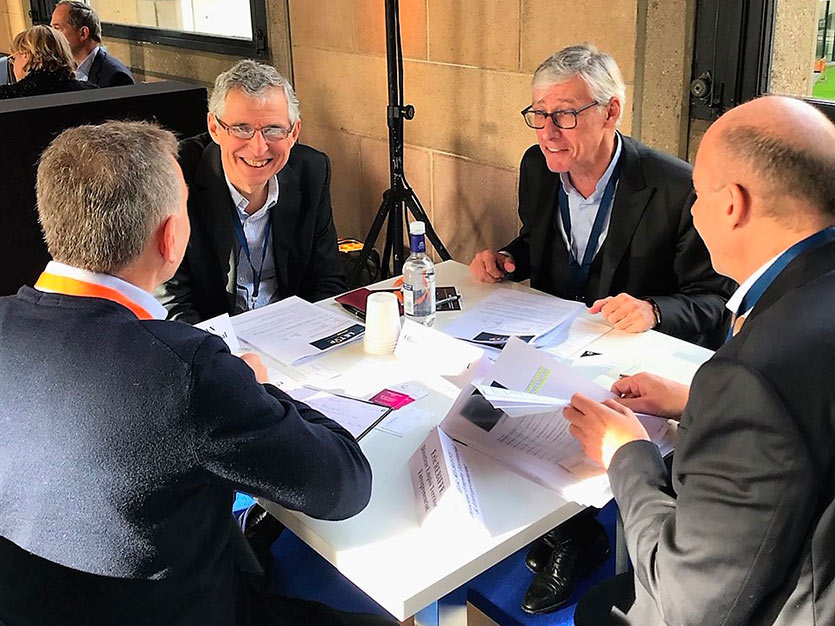 Pharmacos at the TOP
On the 9th of February, Pharmacos was invited by Sanofi to participate at the TOP.
The Top is an event that gives 400 SME and mid-cap company bosses from all over France the opportunity to meet about forty leaders of major French groups. On the program, 10-minute "speed dating" that allows leaders to exchange and share projects. Thibaud Nahon was able to have a one-on-one discussion with 3 Sanofi representatives: Olivier Brandicourt, CEO, Philippe Luscan, Executive Vice President Global Industrial Affairs, Eric Rebiffe, Territorial Employment Director and Entrepreneurship. Together, they discussed Pharmacos and how Sanofi was able to help us through the SME plan. During this conversation, Sanofi's CEO reaffirmed his desire to continue to support us in our development, both inside and outside Sanofi.