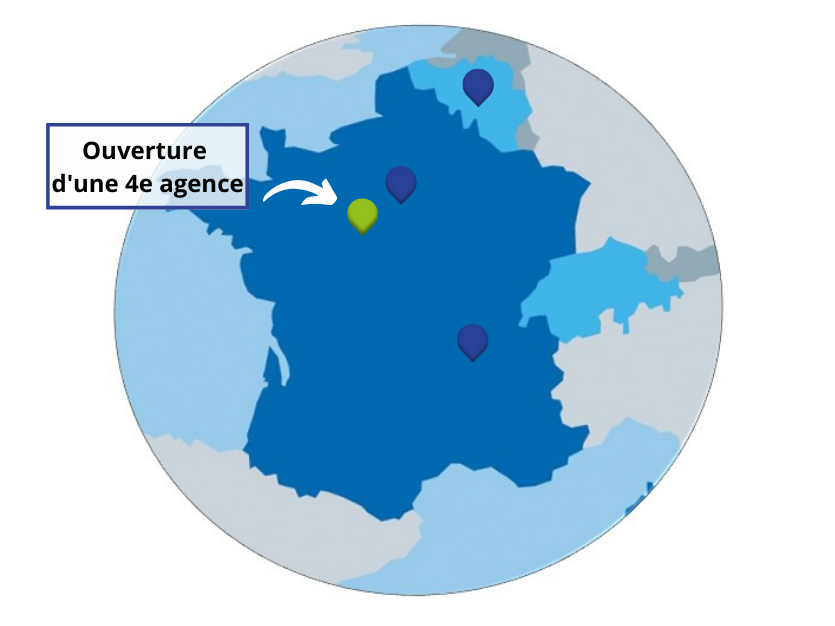 …Since February, a 4th agency, Centre – Val de Loire.
In the heart of the Cosmetic Valley
The French perfumery and cosmetics industry brings together 3,200 companies, 80% of which are SMEs, employing 250,000 professionals. It invests more than 650 million euros in R&D every year. It constitutes a real industrial landscape between large groups and SMEs, public and private players, laboratories, universities and training establishments. In France, it integrates all the links in the sector, from the cultivation of medicinal or aromatic plants to the packaging and distribution of finished skincare, make-up, perfume and hygiene products.
The global market for cosmetic perfumes should represent more than $700 billion between now and 2025 with an average annual growth of around 5%.
Cosmetic perfumery? Yes, but not only that! This branch opening will also offer us growth prospects and thus strengthen our core business: the pharmaceutical and biotechnological sector with dynamic players in the region.
Fixed-price engineering or technical assistance: make your choice
We are currently working with certain local clients on a fixed-price engineering basis. The latter uses all the skills of engineering to design a global production tool in the form of fixed-price services: Project Management or Assistance to the contracting authority. The opening of this agency will also enable us to develop technical assistance (TA) missions to directly integrate our clients' organisations in the process, Clean Room and Utilities, CQ&V (Commissioning Qualification Validation), process, QA (Quality Assurance) …
We will have the pleasure of welcoming you to 36 Rue des Bellangères – Building 23 – 28630 LE COUDRAY in the heart of the City of Innovation!
This new agency will strengthen our presence in the Ile de France region, Lyon and Belgium, offering our customers even more proximity.
If you have projects, contact us on 04 37 57 78 78 or by email at: contact@pharmacos.fr
Février 2021